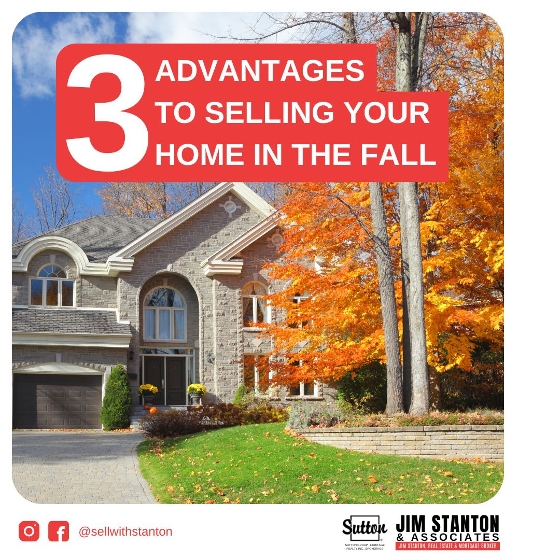 3 Advantages for Home Owners - Selling Your Home in the FALL

1 - Less competition - Typically, there are fewer homes for sale at this time
of year compared to the Spring market. That means less competition.

2 - Motivated buyers - Buyers are motivated to purchase before the holidays.

3 - Fall Curb Appeal - Autumn weather can make homes look and feel warm
and cozy
Do you have questions about Buying and or Selling in this market?
We can put your mind at ease by answering your questions.
Click here to Book a Free Seller Consultation