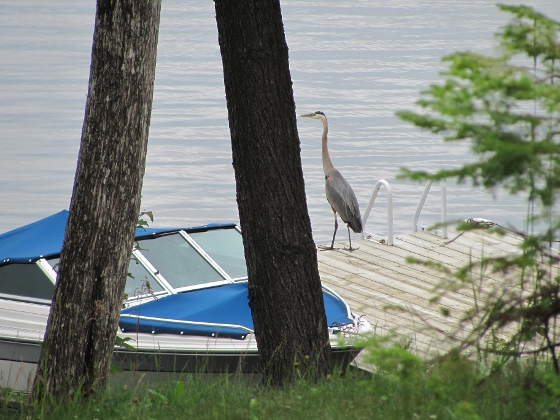 You've been vacationing renting a cottage in Halliburton or the Kawartha's with a beautiful lakefront shoreline.
The idea inevitably hits: Could we buy this place?
It's not uncommon for many vacationers to find themselves checking out the local real estate listings in between boating or sightseeing. However, many vacationers aren't just looking, they're buying!
Royal LePage recently released a comprehensive report on the recreational real estate industry in Canada, entitled the 2016 Canadian Recreational Housing Report, which found a growing number of investors are turning to this lucrative segment.

According to the report, 49% of recreational property buyers purchased for the purpose of investing; 64% of advisors polled said potential purchasers purchase for the sake of retirement.
So is a vacation or 2nd home the right buy for you?
It depends on how you plan to use the home (recreation versus retirement nest, for example) and your balance sheet. You may want to rent out your 2nd home or cottage to recover expenses such as property taxes or mortgage costs.
You may consider buying a property off the water with deeded water access. These properties are more affordable - lower property taxes with deeded access complete with dock to the lake your home or cottages overlooks. Areas where my clients have purchased homes with deeded water access have been in Bobcaygeon and Ennismore.
Remember when your cottage has a location in a desirable area, you can almost always count on being able to resell if you need to.
Other tips for buying a vacation home:
Research an area thoroughly.

The better you know an area, the more predictable the consequences of buying there. Make sure you talk to other property owners, not just the local real estate agency.
If you purchase in a more remote area, for example, find out if there are security concerns with homes that are empty part of the year.

Check out resale statistics, too, as well as property taxes. Poor resale rates could prove burdensome if you need or want to sell in the future.
Onerous property taxes may tip your balance sheet against the purchase.
Get good tax advice.

If you rent out your vacation property part of the year, that rental income is added to your own income. However, you can deduct some of the expenses connected with renting out your own property, such as paying for a cleaning service or a rental agent.
Cover all the tax bases because in some cases, it may make more sense to continue renting rather than buying.
Other tips we suggest you check out:
Medical services and 911 availability
What's available locally in the winter months for an owner to do
Wells and septic tanks vs. municipal water & sewers
Amalgamations of local towns & areas/politics
Snow removal/road maintenance
The area's overall philosophy about real estate development
Drinking water conditions
Motor boat or canoe?
Should you consider exploring an area to look for a 2nd home call us
first and if your looking out of the Kawartha's we can put you in touch with the
area's best Realtors
who will be glad to email or mail you lots of helpful info.
Also a phone call from a knowledgeable Realtor can save you hours of time.