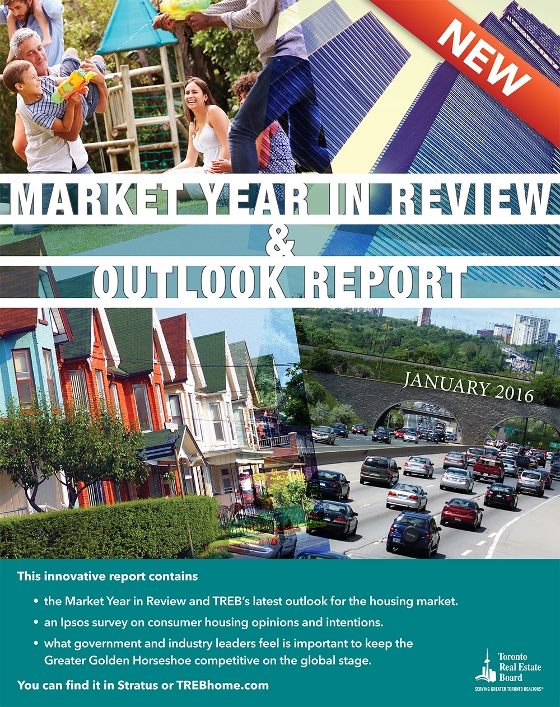 Ground Breaking Report – Jan. 18 Release
TREB will release a ground breaking report on January 18 on the "Market Year in Review & Outlook" for the housing market.
t will contain never before seen results from a TREB commissioned Ipsos survey on consumer housing opinions and intentions. The report will also outline what government and industry leaders feel is important to keep the Greater Golden Horseshoe competitive on the global stage.
Receive Market Report Jan 18th